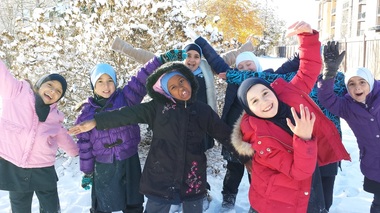 Few things can challenge the beauty of the morning after a fresh snowfall. Are you wondering what the photo on the left is all about? Okay let me tell you what is going on. The kids decided to act like snowflakes. Yes, they are "pretending" to be snowflakes. In the world of social media, everybody seems to be after the next big pose. First came the "My Space Pose", then came the 'Prune Pose". Let me introduce to you the "Snowflake Pose".

Between enjoying some of the winter weather with my wife and son, and committing to some heavy duty video projects for the school, it has dwindled any time I may have had to update this site.....but I am back! Despite all the good, I will need to take some much needed time off from video making for at least a few weeks. Oh, but so much has happened! Allow me to share a couple major highlights.


Highlights and Updates!
3C was very honored to have Aya and Iman in the school wide "Spelling Bee" tournament a few weeks ago. Both had trained very hard and showed a high level of compete. In the end, Iman was crowned the champion. She couldn't have been any happier and we are all very proud of her!


Mrs. Ghani's 1C class has been teaming up with us as part of our reading buddy program. We have been taking advantage of that opportunity to showcase some excellent reading as well as having my kiddos review short and long vowel sounds with the grade 1's.

How About The Core Subjects?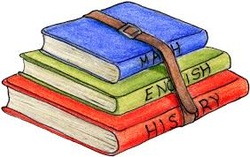 As far as the core academics go, we are finishing off our rocks and minerals unit and preparing for a unit exam sometime near the end of the week. We will review up until then. Please click here to access the study guide outline that I have prepared for the kids.


In math, we have started investigating patterns involved in skip counting. We have completed skip counting by 2's. From here we will be investigating skip counting by 5's, 10's, 25's and 100's. Heavy focus will be placed on number patterns that result when these they are mapped onto a hundreds chart. In Language Arts, we will be divulging into the topics of nouns, adjectives and verbs and incorporating them into our writing. For the past few weeks, my little Einsteins have been learning to proof read the work of others and mark down corrections. This will continue to be an area of focus. In Social Studies, we have been studying the art of debate and using these skills to compare the lifestyles in the four countries that we have been studying. Have a great week everybody!