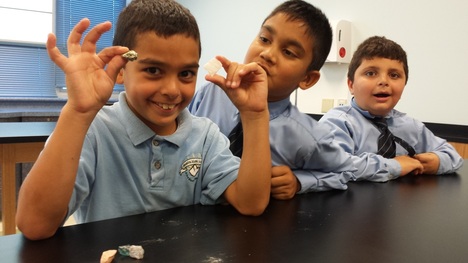 If the level of excitement this week was any indication, then we are likely looking at our future Archeologists. After investigating the various properties of rocks from the ones found in our school playground, many of these kiddos took it upon themselves to start their own personal rock collection and share them with me at school. They have become so addicted to rocks! The fact is, before this past week, most of these kids looked at a rock as "just a rock". Now if you ask them, a rock is so much more than that. Each rock has a story and my little geologist scholars are discovering just how fascinating these stories can be. Next week is even better! We will be recreating some of these stories in the foods lab as we start to bake our own rocks, investigate it's properties and then cause them to weather and erode away. Please remember to have your child bring the necessary ingredients as mentioned in the forms sent home last week.... (1.5 cups of flour, 1 cup of sand, half cup of salt and a medium sized jar).


Counting to 1000!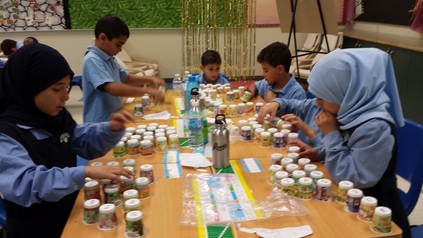 We spent the first week learning how to count to 1000 by investigating patterns found in the hundreds chart. The kids rotated in different learning centers, including a cup stacking station. The Dixie cups had numbers ranging from 100 to 1000 written underneath and the students were required to stack them in sequence as quickly as possible.

The Weekly Newsletter is Back!!!

Each week, the grade 3 team, Mrs. Ayesha, Miss Bishop, Miss Zahra and Myself, will be putting together a weekly newsletter. This will be another way for you to keep track of all the exciting stuff happening in grade 3. The newsletter will include upcoming topics of study for each subject, tests, quizzes and reminders. Click
here
to see this week's newsletter or click on the following link.
Newsletter for Sept 16-20