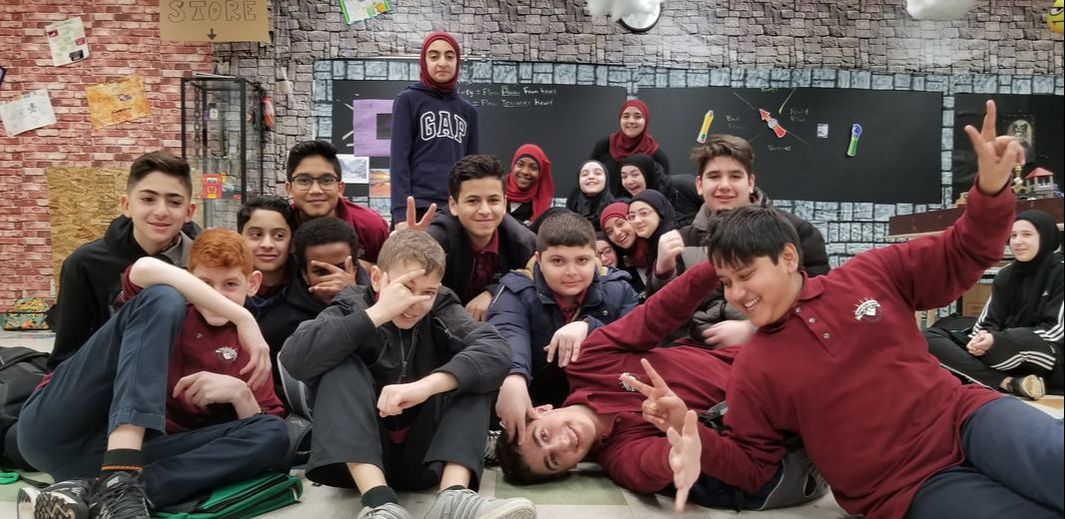 Mechanica Mundi is in high gear. Guilds are learning about the fundamentals involved in redesigning the land for the evil Battle Masher. Can they help Battle Masher before the grade 8 guilds hunt them down?

NEWSFLASH!

Remind is back! Join by clicking the links below. If you are a student, please include your age as 13 so that I can send you cool stuff such as practice quizzes and class pictures.
The first person from each class to have their parents join will earn 1000 gold for each member of their guild or 3 new special cards.
Grade 7 Science LInk:
https://www.remind.com/join/h6e7aa
Grade 8 Science Link:
https://www.remind.com/join/cbc6ac
| | | |
| --- | --- | --- |
| Welcome to a world that's been here waiting, with spells that were spoken long ago, with care from a teacher, and the work of a stranger—— Here to excite you, as Scientia Terra excited us, and to bring about what's been waiting for far too long inside us all: Dormant magic. | | |
Welcome to the land of Verum Terra. Verum Terra was a calm and tranquil place. The land was abundant in resources and therefore many different trades people, from mining to carpentry and masonry, along with their families, called this land home. Its people lived happily and without worry until the accidental discovery of a rare and very powerful gem stone by a local mining group.

| | |
| --- | --- |
| | The discovery was first though of as wondrous, but word of its discovery quickly spread across the land. Soon, many different unwanted guests were entering the kingdom of Verum Terra. Knowing the power that this gem possessed and worried for the safety of his people, Master Melhem, the king of Verum Terra, hid the gem in the hopes that it would not land in the wrong hands, thereby bringing no harm to anyone. For months, the gem remained hidden and the kingdom and its people safe. This regrettably did not last... |
During a stormy evening, a sight not too uncommon in this land due to its ample water, a scout for the evil Minotaur King, a previous outcast form this land, was able to infiltrate the castle of Master Melhem unbeknown to all inside. As he secretly progressed throughout the castle, he was able to discover the secret location of the gem stone and reported back to his evil master. This was the moment the history of this great land would forever change.

With this newfound knowledge, the Minotaur King began to plan his attack on the land of Verum Terra in the hope of attaining the stone. His army began to grow. Fully aware of the 5 major cities that make up Verum Terr, he recruited 5 different generals to help him execute his master plan. Each general would be responsible for the sudden, yet systematic destruction of these 5 major hubs.

The attack was successful and the land of Verum Terra was seized and its major cities held hostage. The gem, however, was not found in the castle. To this day, Master Melhem, who is being held hostage by the Minotaur King, refused to reveal its whereabouts. He has been given 10 months to disclose its location or he will be eliminated and his kingdom burned to ashes if it is not found. Until that time he, along with hundreds of others, are being held hostage, imprisoned in an outpost camp secured with 5 different keys. The location of these keys is unknown and must be discovered...

Can you, before time runs out, discover the location of the keys, defeat the generals, eliminate the Minotaur King and save the people of Verum Terra.

The fate is in your hands...