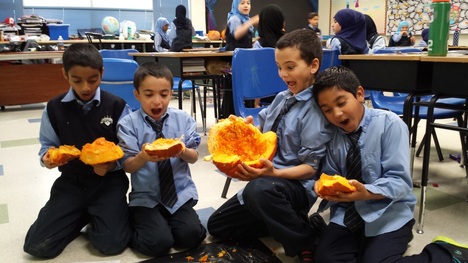 After being inspired by an idea that 3D's Miss Zahra came up with, I decided to take advantage of the pumpkin and candy sale going on at Superstore. The idea was to kick off our next unit, skip counting and estimation, by having our little scholars perform a variety of challenges all of which included counting the pumpkin seeds. The chance to investigate the properties of the pumpkins using our 5 senses generated some interesting ideas.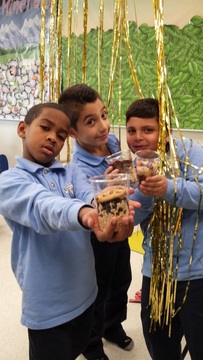 As for the candy, my kiddos were presented with the challenge of using the ingredients that I had provided them to create a soil profile consisting of the humus, top soil, subsoil and bedrock. Objective reasoning as to why each ingredient was selected for each corresponding layer had to be provided. I'm telling ya....some of these kids gave me Einstein level reasoning just to eat the candy at the end.


The following class, my superstar geologists were sent on a virtual field trip to an excavation site. The mission was to use a toothpick to uncover the hidden treasures that lay within the land of chocolate chip cookies. They applied proper excavation techniques to the cookie land so as not to damage any of the precious chocolate rubies that lay within it.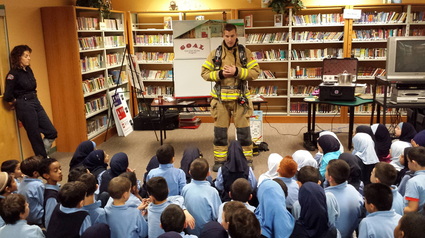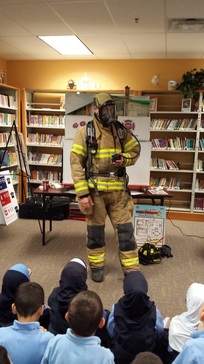 We were very fortunate to have a few of our local firefighters drop into the school for an entire day to teach the kids a lesson about fire safety. Students had a great time listening to the interesting stories that were shared by our firemen. Student volunteers even got to try on some of the fire gear! At the end of it all, each student received a fireman's hat along with a tour of the fire truck!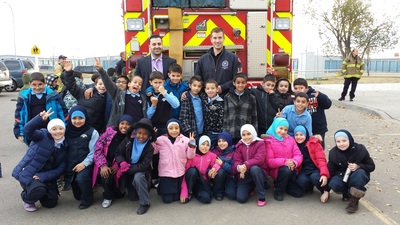 Remember to click the star at the bottom right hand corner of the youtube video and adjust to 1080P resolution for maximum HD clarity.