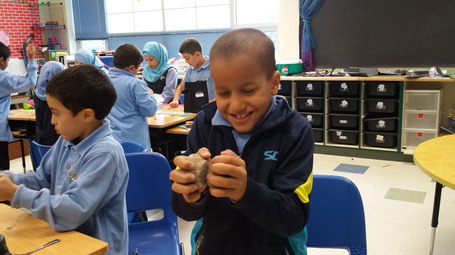 Yes, Yes, I get it...the word epic is so 2011...but who's to say that I am not allowed to use it during one of the most epic weeks in the history of the EIA!


Okay, so what could possibly have made this week so epic, you may ask? Well for one thing, the school's brand new $400,000 track and field facility was unveiled this past Friday during an epic opening ceremony that nobody will ever forget. I mean that literally! I preserved it on YouTube. It is there for you to remember again and again and.....again. You can catch up on the action by clicking the video below.


But there was something even more epic than that. Okay, so what could possibly be more epic than an opening ceremony that celebrates the completion of a half million dollar facility? What could be more epic than showcasing something that officially marks a new era in the EIA's athletic history? I'll tell you what! My kiddos....that's what! As of right now, they are "THAT" much closer to becoming superstar level geologists as they continued exploring various properties of rocks and minerals. Pretty crazy...I know! They learned a ton of new stuff too! They rotated through different learning centers, they analyzed charts and then simulated the effects of weathering and erosion using the rocks that they cooked up in the foods lab.....in what feels like "Eons" ago. Epic, hey?! I won't say that I told you so.


Check out all of the action in the video below. Just make sure the resolution is in HD (small tab at the bottom right of the YouTube screen). Thanks to the manufacturers at Samsung Galaxy Headquarters, you can watch it in up to 1080P! Epic! I told you so!
I Need Your Help!!!