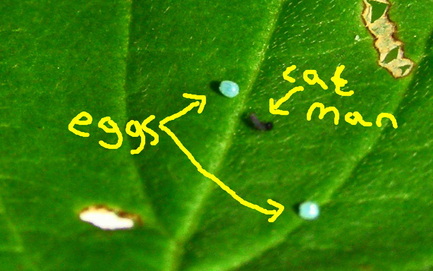 An image of the newly hatched caterpillars captured at 60X magnification.
It is hard to believe that our grade three journey is nearing an end. With that, however, comes the season of freedom. The students will be free to enjoy their summer as of Thursday afternoon. Teachers will be free doing whatever they have got planned in the coming months. Fortunately for them,the butterflies that we have been raising for the past few weeks, are already enjoying theirs. That is because last Friday, we took them outside into the neighboring forest and released them into their habitat. The kiddos received a pretty memorable lesson on camouflage as they observed the underside of the wings, when folded up, blends in with the tree bark. That raised some interesting predator and prey type questions from the little munchkins. They also learned a valuable lesson as to why a butterfly's wings should not be touched under any circumstance. Unfortunately, by then, the damage was done and the nose dive contest had begun. Enjoy the footage in the video below.



Year End Field Trip To Camp Warwa!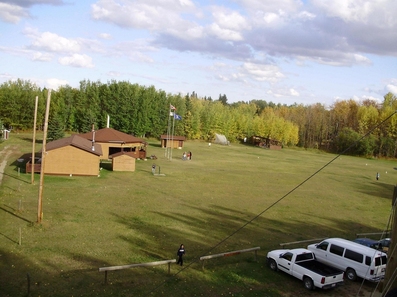 Here are some tips to maximize our fun!

-Apply Sunscreen, especialy to areas prone to sunburn such as the nose, ears and neck area.

-Sunglasses (this will also provide protection against any stray branches when they compete in the forest)

-Hat

-Extra pair of clothes in case you fall into the lake.

-Mosquitoe Spray


-Extra Water, bus snacks, hearty lunch



-Face Paint (For War Games...optional)

-Comfortable footwear and outer garments.