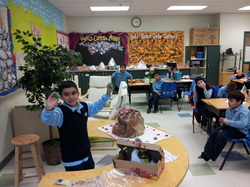 The grade 3's have been working harder than ever and have accomplished so much in the past month and a half. In early December, the students put on mind blowing presentations to finish off our rocks and minerals unit. Not only did it showcase just how much they had learned about our planet's geology, but it also exhibited some of the best public speaking skills I have ever seen among this age group.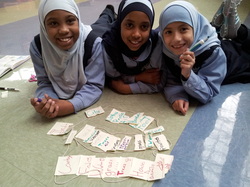 Earlier on that month, the grade 3's constructed Venn Diagrams using string and used it to compare city life with country life in Peru, Ukraine, Tunisia and India. It was a great activity that reinforced the importance of working cooperatively as a team to accomplish a task and ultimately we had a few new friendships blossom out of it.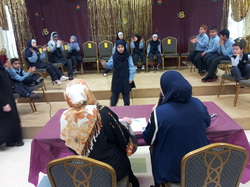 In Late December, Medina and Sabrin represented grade 3A in the school wide spelling bee. Both girls represented us very well as they dominated in the tournament and were among the final few standing. We were all very proud of them. Amazing job ladies!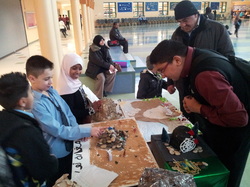 In the days leading up to the winter break, the grade 3's participated in a school wide Islamic Festival. Under the guidance of their Islamic teacher, Mrs. Fadwa, the students worked very hard to prepare displays and poster presentations that depicted significant moments in the Prophet Muhummad's life. Parents and students from all grades attended this festival and the students became the teachers.

UPDATE!

The grade 3 team is very excited to announce that we will be posting our weekly newsletter on this website. In it, you will have access to our weekly plans as well as any upcoming events and tests. We hope that you find this a useful resource to allow you to maintain connections with our classroom. Please find the newsletter link below.
click
here
to access the grade 3 newsletter
If the file does not open, then you will need to download "Adobe Reader". Just click
here
to download "Adobe Reader".